Institute for Community Engaged Research Press
The Institute for Community Engaged Research press publishes in a variety of media including books, DVDs, reports and videos.
ICER Press has launched a new website in the summer of 2023. All update to date information on publications and publishing opportunities can be found on the new website for ICER Press at:  https://www.icerpress.ca/home
This page will continue to act as a historical host and reference for the publications listed below.
Please click on the links below for more information about each project and to view associated videos.
2021
Truths, Myths and Kelowna's Transportation Master Plan Forum, 2021
We're pleased to present a video recording of the forum which took place on Dec. 1, 2021.
Co-presented by the Kelowna Sustainability Coalition and the Institute for Community Engaged Research, UBC Okanagan.
Moderated by Dr. John Janmaat with speakers Peter Truch, Dr. Andrea Craig and Dr. Gord Lovegrove.
2016
A Living Wage for Revelstoke, BC: Economic Impact Assessment Report.
Kenneth Carlaw, Mike Evans, Lindsay Harris, and John Janmaat (Institute for Community Engaged Research, UBC Okanagan), November 2016.
The Revelstoke Community Social Development Committee requested members of the Institute for Community Engaged Research, and the Interior Health Community Health Facilitator collaborate with them to answer the question: What are the potential impacts of introducing a living wage in Revelstoke?
Building on Revelstoke's considerable work in the area of poverty reduction, the project aimed to develop additional knowledge and resources, and model the impact of introducing a living wage initiative in Revelstoke. Living Wage Canada defines a living wage as "what earners in a family need to bring home, based on the actual costs of living in a specific community."
This research was accomplished from three inter-related elements:
1. Examining experiences elsewhere though a literature review about living wage initiatives in particular. (Student involvement – ICER)
2. Examining past experiences in Revelstoke. A brief history of the "Made in Revelstoke" approach to poverty reduction and the living wage will be developed. (ICER facilitated Community involvement).
3.Predicting impacts in Revelstoke. In close cooperation with community partners, a model will be developed that reflects the various ways that a living wage initiative will play out through the community. (ICER analysis)
We are pleased to share the findings of this research project in the report "A Living Wage for Revelstoke, BC: Economic Impact Assessment Report."
We are also sharing a tool with the primary data used to generate the estimated impacts of increasing the wage earned by people in the lowest wage category. The sheets in this workbook have all been locked, except for those that need to be used to adapt the model to a different community.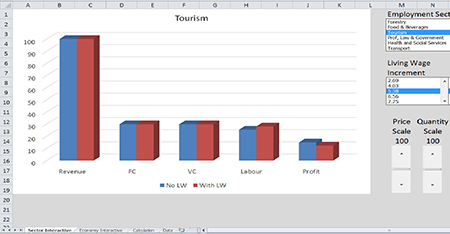 Urban Aboriginal Research Charter Template
This template is designed to aid in the development of research protocols that facilitate
meaningful dialogue and partnerships between urban Aboriginal organizations and researchers.
It is specifically designed for those who wish to foster collaborations to make a significant
contribution to the well-being of urban Aboriginal people, and to the broader social good of our
communities.
Objectives
1. To explain key urban Aboriginal ethical principles related to research
2. To support urban Aboriginal people and organizations to engage in research
3. To support urban Aboriginal people to make decisions about research
4. To support academic researchers and institutions that wish to develop research relationships with urban Aboriginal organizations
Cultural Safety Symposium May 2015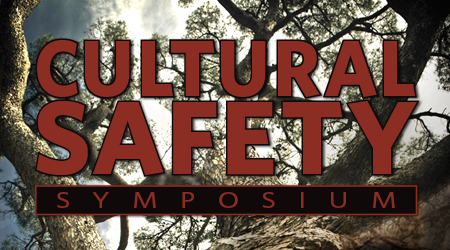 Keynote speaker: Dr. Jeannette Armstrong, Canada Research Chair in Okanagan Indigenous Knowledge and Philosophy, UBC Okanagan
Enowkinwixw:
NB Dr. Armstrong's presentation begins at the 11:14 mark.
Keynote speakers: Dr. Mike Evans and Dr. Rachelle Hole, UBC Okanagan
Why bother with Cultural Safety?: Lessons from the "Barriers Project" and beyond:
Keynote Speaker: Dr. Cheryl Ward
Okanagan Approaches to Cultural Safety: Promoting Well-Being for All
Keynote Speakers: Dr. Donna Kurtz, UBC Okanagan School of Nursing; Eric Mitchell, Chris Marchand, Okanagan Indian Band Knowledge Keepers; Jessie Nyberg, Shuswap Elder and HELP's Aboriginal Steering Committee Elder
UBC CS Modules 
Keynote speaker: Dr. Evan Adams, Chief Medical Officer
One Perspective on Two-eyed Seeing:
Immigration Symposium 2015 – Friday Evening
We are pleased to provide a video of Dr. Jeannette Armstrong's Keynote talk: Immigration in the Okanagan: A Syilx Perspective:
Friday night also featured a performance by Peter Morin and Ayumi Goto: Land Moving.
Immigration Symposium 2015 – Saturday Sold Out
We are pleased to provide the presentation by the Keynote speaker Sandra Hakanson http://www.pushormitchell.com/lawyer/sandra-hakanson/): New Rules, New Challenges: Legal Frameworks for Working with Immigrants and Citizenship and Immigration Canada below: