From Field to Fork to Fact: Relaxakucha 2018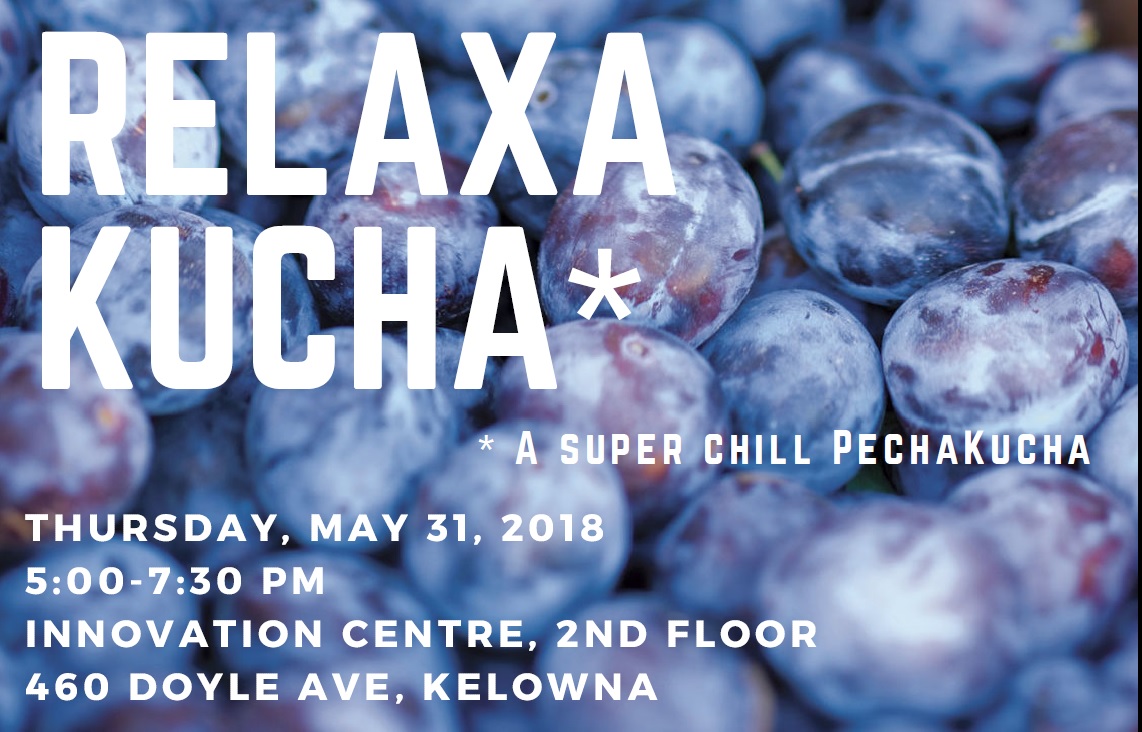 Please join us for an evening of food, drink and knowledge sharing about food systems in the Okanagan.
Presenters include:
Jordan Marr – Organic farmer and creator of the podcast The Ruminator
Giulio Piccioli – One Big Table
Casey Hamilton – Community Farm
Dr. Nathan Pellitier – Egg Industry Chair in Sustainability, UBC Okanagan
Eva-Lena Lang – Building the North Okanagan Food Systems Network
Dr. Jeannette Armstrong – Indigenous Food Systems Through Trade
Katrina Lehenbauer – Community Kitchens Research
Jon Alcock – Seed Saving, Sunshine Farms
Kristi Tatebe – Okanagan Bioregional Food Systems Project
The event is FREE and only 80 tickets are available.
Co-organized by: Central Okanagan Food Policy Council and The Institute for Community Engaged Research.
Many sponsors have helped make this event possible. Thanks to:
Accelerate Okanagan, Central Okanagan Community Farms, Okanagan Fruit Tree Project, One Big Table, Summerhill Pyramid Winery, Niche Wine Company, and Unearthed Fine Veggies & Herbs